Choosing The Right Keywords To Focus Your Digital Marketing Efforts
Posted On December 13, 2016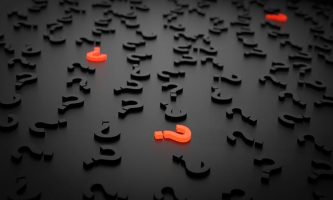 With the rise of the internet and the digital revolution has come the rise of various types of digital marketing. Digital marketing refers to everything from email marketing to search engine optimisation and social media marketing. However, it is linked by two things: first, all forms of digital marketing use the internet in some way, shape or form; second, most forms of digital marketing involve the careful selection of and placement of keywords.
Keywords are words or phrases which are related to your website or business and which help potential clients find your website. For example, if you were a plumber in Perth, your top keyword might be 'Perth plumbers'. It is very important to select the right keywords for your digital marketing efforts, otherwise you may end up missing out on a significant amount of traffic.
Consider the following when choosing the right keywords to focus your digital marketing efforts:
Make sure you use location specific keywords:
If you own some sort of localised business which works in a specific area or region, then you absolutely have to make sure that you use a variety of different localised keywords. There is on point driving people to your website if they are from a different part of the world, as the chances of them using your services in this case would be very low. Instead of only using a keyword like 'plumber', add a location word to it so you get keywords like 'Perth plumber' or 'plumber in Perth'.
Don't be scared of long tailed keywords:
A lot of short keywords are extremely competitive, which means that you have very little chance of being able to use them profitably. By all means, include them in your website content and in your other SEO efforts, but don't be scared of long tailed keywords with smaller search volumes, especially when it comes to search engine marketing.
Look for less competitive keywords:
In the same way, you should be doing your best to find less competitive keywords which aren't already monopolised by internet superpowers. Find keywords which are relevant to your website, but which you have a chance of being able to use effectively.
Make sure you do plenty of research:
To find these long tailed and less competitive keywords, you will have to do a lot of keyword research. Google has some very useful keyword research tools, and it is often worth paying for some other professional research tools.
Final Word:

Don't ignore your keyword research. If you can get it right, you will already be well on the way to digital marketing success – even before you have started marketing anything! Choose less competitive keywords which you have a chance of ranking for, and don't be afraid of long tailed keywords.