In recent years voice search has grown exponentially. As more and more people browse the internet from mobile devices, the use of voice search has become increasingly popular. This means that it's a good idea to take voice search SEO into account when you're developing new content for your site.
Ultimately, this can be difficult if you don't really know what you're doing. I'd recommend speaking with a professional SEO agency if you have the budget for that.
If you don't, I've outlined some of the most important voice search basics in this article.
What Is Voice Search?
Basically, voice search involves a person speaking into their phone or other device and receiving an answer spoken back to them. As AI technology becomes more advanced, voice search is also becoming more popular – which means that it's something that clever SEO professionals are starting to incorporate into their optimization strategies.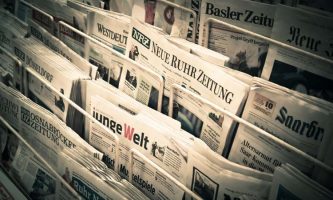 Do you watch the news? If you said yes, you most likely were thinking about the evening news when events at home and around the world are broadcast on your TV. The news in this instance is the news that relates to the niche or industry you are in, and if you're not keeping an eye on that, you are missing out on a huge opportunity to use it for SEO purposes.
The opportunity relates to a technique known as 'Newsjacking' and it is a great way to gain quick and easy boosts in traffic and ranking. First, you must be aware that this is not something you set up and then forget about. This is a technique that requires you to be quick off the mark and acting without delay. For this reason, many website owners outsource this work to a freelancer.
What newsjacking involves, is keeping a sharp lookout for events, announcements, press releases, product launches, and any other type of news that relates to your niche. There are several ways this can be done.
1) Subscribe to as many email lists and newsletters within your niche as you can, albeit use an email address that you don't use for normal email.
2) On social media follow those accounts which release news and updates within your industry.
3) Bookmark websites that tend to carry news stories, and announcements within your niche.
4) Use software or a social media monitoring tool which alerts you to news and updates.
5) Do a google search each day for the terms [your niche] + 'news', 'latest', 'press release', 'announcement', etc.
As an example, let's say you are in the health and fitness niche and on your website, you promote various health products including supplements. One morning a news story breaks about a well-known weight-loss supplement that has suddenly been banned from sale due to numerous users having side effects. This is the sort of story you can 'newsjack'.
The next step is to do some keyword research relating to the story, and specifically the keyword that you are going to target in relation to it. Look for variations, synonyms and longer tail keywords which are closely related to your main keyword as well.